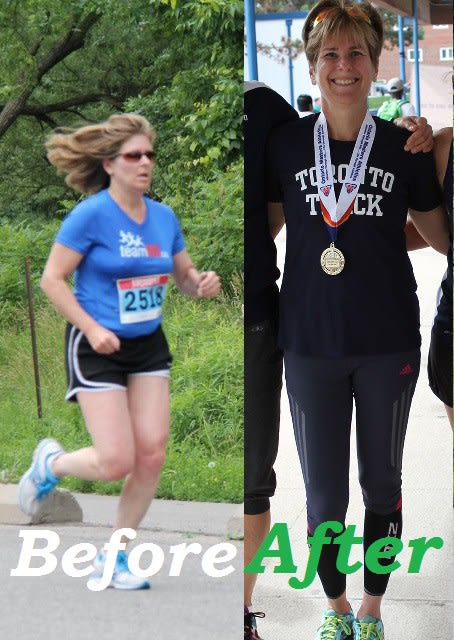 Running a marathon, and in particular qualifying for the Boston Marathon, was on my "bucket list" of things to do after turning 45. After a disappointing first marathon attempt, I knew that I needed to work on improving my overall body strength and reduce my body fat composition in addition to running additional miles if I was going to improve my time enough to qualify for Boston.
After giving it some thought, I decided that in addition to getting a running coach that it would be a good idea to join my local gym and find a personal trainer to help me with a strength program. In our first meeting, Klaud listened attentively to my goals and where I currently stood in relation to those goals. He developed a tailored strength and mobility program that he adjusted along the way based on the changing status of my knee injury. Within a month, I was back to running as well as doing strength training in the gym twice a week.
The strength program that Klaud put together really impressed me. Klaud's program was specifically tailored to build the muscle strength and endurance that a marathon requires. Having been out of the gym for 20 years, I initially felt a bit intimidated but Klaud did a great job in demonstrating and cueing to make sure that my form was good and pretty soon I was feeling confident. In addition to providing positive encouragement in the gym, Klaud also offered useful suggestions on nutrition to help with reducing my body fat composition. Implementing his suggestions along with hard work in the gym resulted in noticeable changes. There is nothing better than feeling light on your feet while running long distances!
Four months later, I completed the 2014 Tallahassee Marathon in a time of 3:42 which was 13 minutes faster than the Boston qualifying standard for my age group. The icing on the cake was winning my age group (women 45-49)! During the whole race but especially in the last 10km where I had struggled so much in my first marathon just 9 months earlier, I felt very strong. I had shared three goals for this race with Klaud when we first met in the fall of 2013: qualify for Boston, run under 3:45 and enjoy the race. It was a great feeling to have accomplished them all!