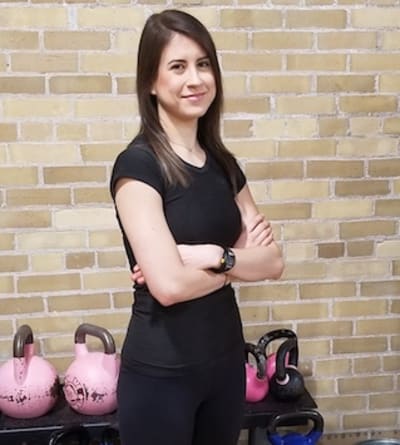 Coach Danka
Danka is a Certified Personal Trainer with an emphasis on assessments and corrective strategies aimed at preventing injuries, addressing dysfunctions in the body and improving overall function and quality of life. She is a Level 1 certified NeuroKinetic Therapy (NKT) practitioner. NKT is a practice that employs the use of manual muscle testing techniques to assess an individual and determine the underlying cause of any injury or pain.
As a personal trainer, Danka's interests lie in injury prevention and management through means of a well structured and balanced exercise program. These interests stem from her personal experiences of having dealt with injury and chronic pain, leading to the development of a strong passion and desire to help those who find themselves in the same situation.
Danka's aim is to get people moving and feeling better both physically and mentally. It is her belief that everyone is capable of achieving their full potential and her goal is to help those who feel stuck and unsure of what steps to take next. She seeks to help people improve their health and well being and maintain it for years to come.