Hey! I'm Klaud and my life's passion is to help you look and feel amazing.
Have you ever thought:
"I wish I could lose weight but I'm not sure how"
"I want to join a gym to get fit, but what do I do after I've joined? (hint: it's not what you think)"
"I have goals, I've imagined being fit, but I'm not sure how to make it happen.."
I've been right there with you. I wasn't always fit, heck I used to be the COMPLETE opposite! (my complete health and fitness journey is below – short version, I lost 70lbs of fat!)
Coach Klaud's Story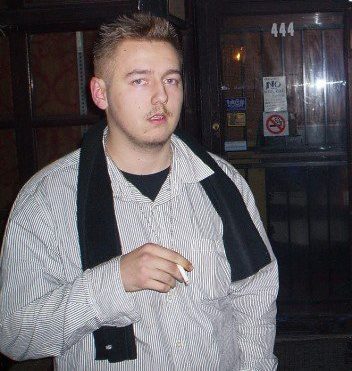 Me before. Overweight and obviously not living a healthy lifestyle.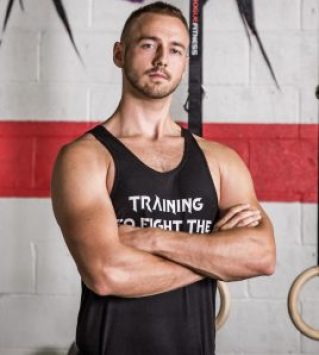 After years of neglect and damage, I've changed my body and my life through eating right and moving right.
I found fitness later in life. I was 21 years old. Depressed. Unmotivated. Overweight. I was 250lbs at 6'2. I felt ashamed of my body and my fitness. I had clinical levels of Anxiety and Depression. I was on anti-depressants which did nothing except magnify my problems. I constantly had anxiety attacks and contemplated suicide. Something had to change.
Then one day I saw that famous commercial for P90X. They were saying I could look like that in 90 days? Tony Horton was singing his siren song. Calling me to join him in the quest for extreme fitness and the perfect chiselled body. Sign me up right?! Well, I did buy the gear and the DVDs, but found it to be way too hard for a beginner like me to complete. Damn.
It was time I took matters into my own hands. I did not want to give up. I read every book I could read. I watched every video I could find. Every time I drove I would use that time to listen to health and fitness podcasts (mainly The Paleo Solution podcast. Thanks Robb!)
I learned how to eat properly. I started losing weight and gaining strength. Eventually cutting down to 175lbs. My lifestyle changed completely. No more late nights partying or insane pizza binges. I was dedicated to my health and fitness. I felt great and I wanted to keep it this way.
2010. I enter the fitness industry. I sell fitness equipment to Toronto's elite trainers and the upscale fitness clientele for a couple years. I make some great connections but ultimately I want more from life. I want to help people. I decide to become a personal trainer. Now I help people the same way I helped myself. My hunger for knowledge caused me to travel the world and rack up and attend more than 10 personal training certifications and seminars. I continue to invest in my own education and health in order to help my clients and the people close to me. Helping others become the best version of themselves is my goal. Join me in this journey.
"Whether you think you can, or you think you can't – you're right." – Henry Ford
Coach Klaud is a highly qualified and experienced personal trainer. He operates in Toronto and Etobicoke in Canada.
We use a smart and sane approach to fitness. We don't punish or yell at people. We educate them and give them the tools to change their lives.
Services and Specialties:
-Postural Assessments
-Corrective Exercise
-Health-Based Fat Loss
-Lifestyle Coaching
-Nutrition Coaching
-Mobility
-Post-Natal
-Fitness and Performance Training
Certifications and Completed Seminars
Agatsu Kettlebell Instructor Level 1
Precision Nutrition Level 1
Functional Movement Screen Level 2
CHEK Exercise Coach
CHEK Practitioner Level 1
CHEK Holistic Lifestyle Coach 1
Agatsu Upper Body Mobility
Darby Training Systems Level 1
Darby Training Systems Postural Anatomy Course
Canfitpro Certified Personal Trainer
TRX Certified Coach
Fitness Kickboxing Trainer Level 1
Masters of Movement 3x Attendee (2014 Iceland, 2015 Los Angeles, 2015 Toronto)
Ido Portal Bodyweight Strength Workshop
Steve Maxwell Kettlebell Workshop
Steve Maxwell Movement and Mobility Workshop
Multiple Paul Chek Lecture and Workshop Attendee
John Berardi Lecture Attendee
Precision Nutrition Level 2 in progress
CHEK Practitioner Level 2 some day in the future
Pursuing Double major in Psychology & Kinesiology and Health Sciences at York University
Do you need help from someone who cares and understands what your issues are? Someone who has gone through the process themselves? I'd love to help you. My name is Klaud Petrulis. Fitness and Health are my life's passion. I've trained everyone from senior citizens to busy office workers to fire fighters and athletes. I prefer to work with highly motivated individuals regardless of their skill level. If you're interested in working with me, fill out the short form on your screen today!